MB42SB
The largest blade width and pitch in the MB range.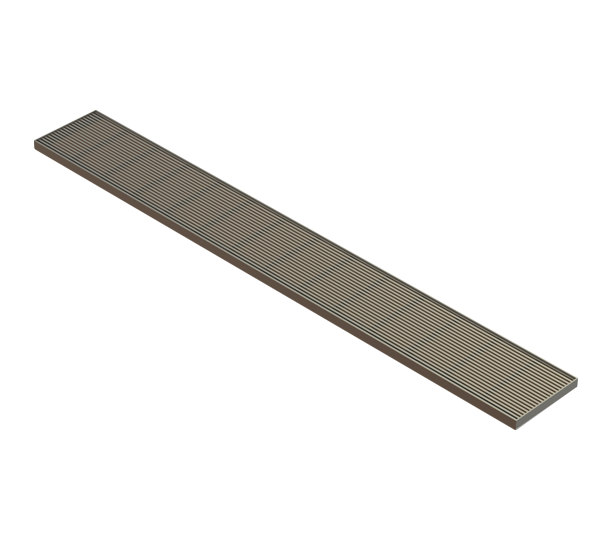 The MB42Sb is ideally suited for applications where the grille is set at high level, where the blade size is in proportion to the installation height. With its stainless construction, it is also ideally suited to floor application, where its wider blade width provides the strength needed for such applications. The very fine blade thickness and fine blade pitch results in a "low loss" terminal producing very low air resistance and noise generation.
Air diffusion is characterised by "near laminar" flow from the face
Face air velocities <3m/s
Air flow rates over 200l/s/m (MB grille only)
Air flow rates up to 100 l/s/m in front of high induction slots
Air flow rates up to 200 l/s/m in front of mini-swirl diffusers (MS )
Stainless steel finish as standard, with option paint finishes available
Have a question? Our expert team is here and ready to help you.